Are you enticed by persimmons in the winter but perplexed on what to do with them once you get them home? Let me help you out with some of THE BEST vegan persimmon recipes!
From breakfast to dessert, with a couple fun savory recipes mixed in too, I have some great dishes to inspire you. Now, before we get into the list, I always love to share my illustrator friend Stacy Michelson's illustration about persimmons. So informative, AND adorable!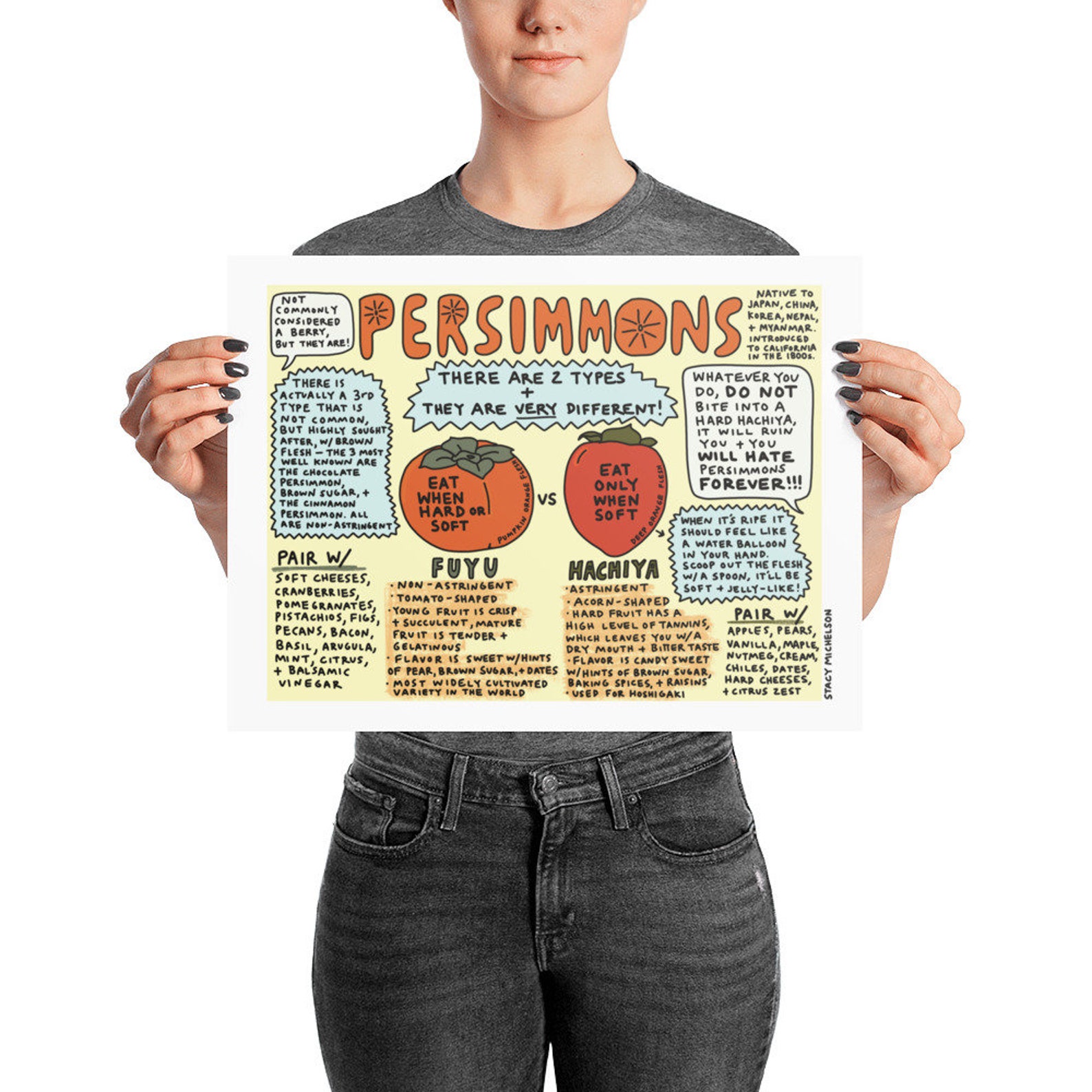 About Persimmons:
As Stacy mentions in here illustration, there are two most common types of persimmon (in the US): fuyu and hachiya. Personally, fuyus (the tomato-lookalike) are my favorite because you don't have to wait until they're mushy to eat them. Plus, they're not astringent like hachiya persimmons. Meaning, you shouldn't eat a hachiya persimmon before it's very ripe, or else you will have a VERY poor experience.
Because of the very soft texture of hachiya persimmons they're excellent in baked goods or even sauces! In the list you'll see them featured in muffins, cheesecake, and more. Because of the more firm structure of fuyu persimmons, they're wonderful in salads, breakfasts, or just sliced up! Easy enough, right? 😉
When I explain the flavor of persimmons to those that haven't had them yet, I do my best, saying that they're as if an apple and a peach had a cinnamon-y baby. Lol! They've definitely become something I look forward to enjoying at the end of Fall each year.
Best Vegan Persimmon Recipes
From breakfast to dessert to snacks, these vegan persimmon recipes are sure to delight! There are also plenty of allergy-friendly options for those that need them.
If you're looking for more recipe round-ups, try some of the ones below!