If you're all about gifting food, or just eating really great sweets, this vegan peppermint s'mores fudge is the perfect recipe! Fudge is inherently pretty easy to make, but there is a very hard part: waiting for it… Continue Reading Vegan Peppermint S'mores Fudge
Looking for a last-minute main course for your holiday dinner? This Vegan Shepherd's Pie, that I've partnered with Sweet Earth Foods on, is the way to go! It's allergy-friendly, hearty, and has a sneaky, lil' twist.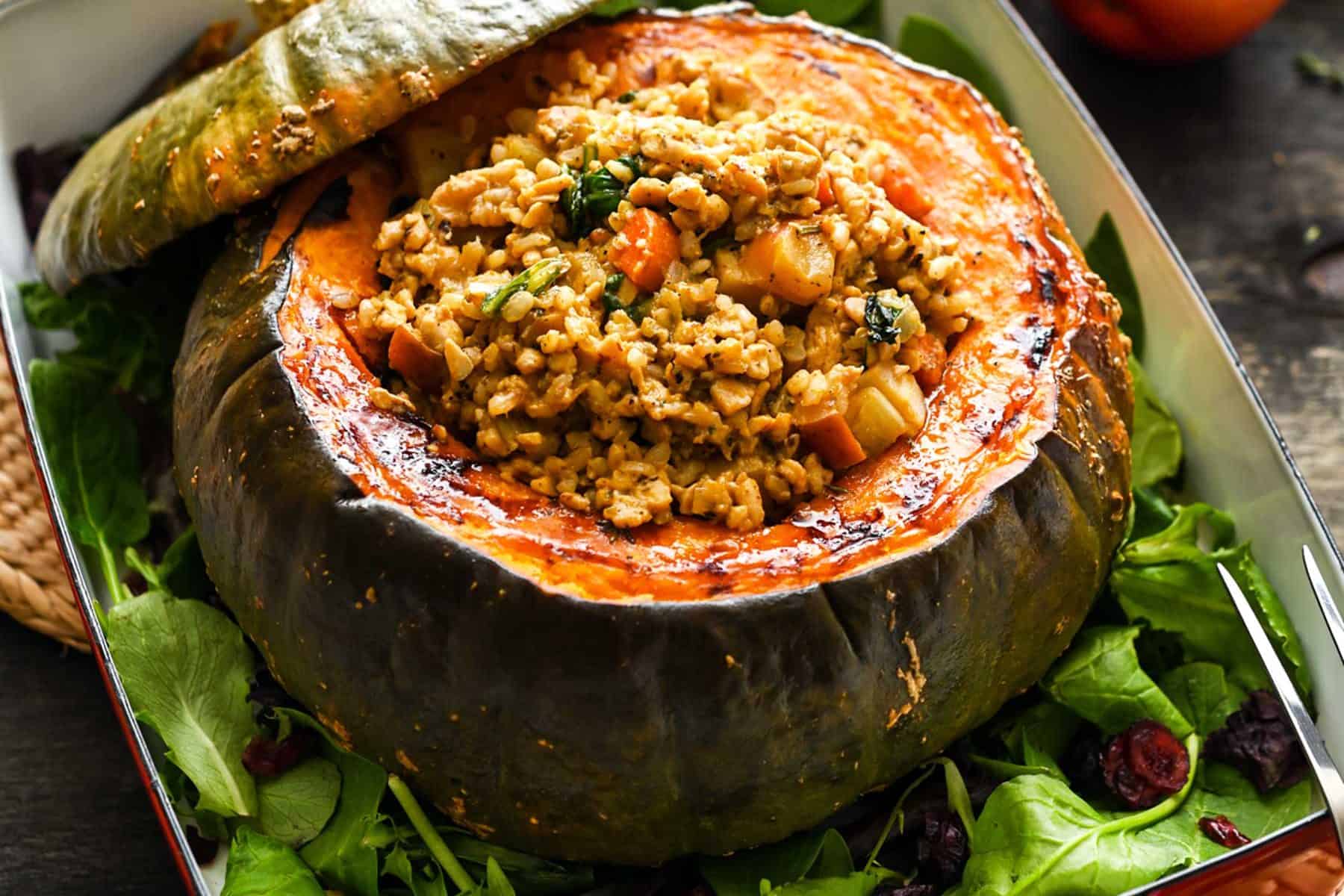 If you need a show piece for your holiday table, I have got you covered! I worked with Earthbound Farm to put together this gorgeous and delicious Stuffed Kabocha Squash Centerpiece that's great for any special fall occasion.