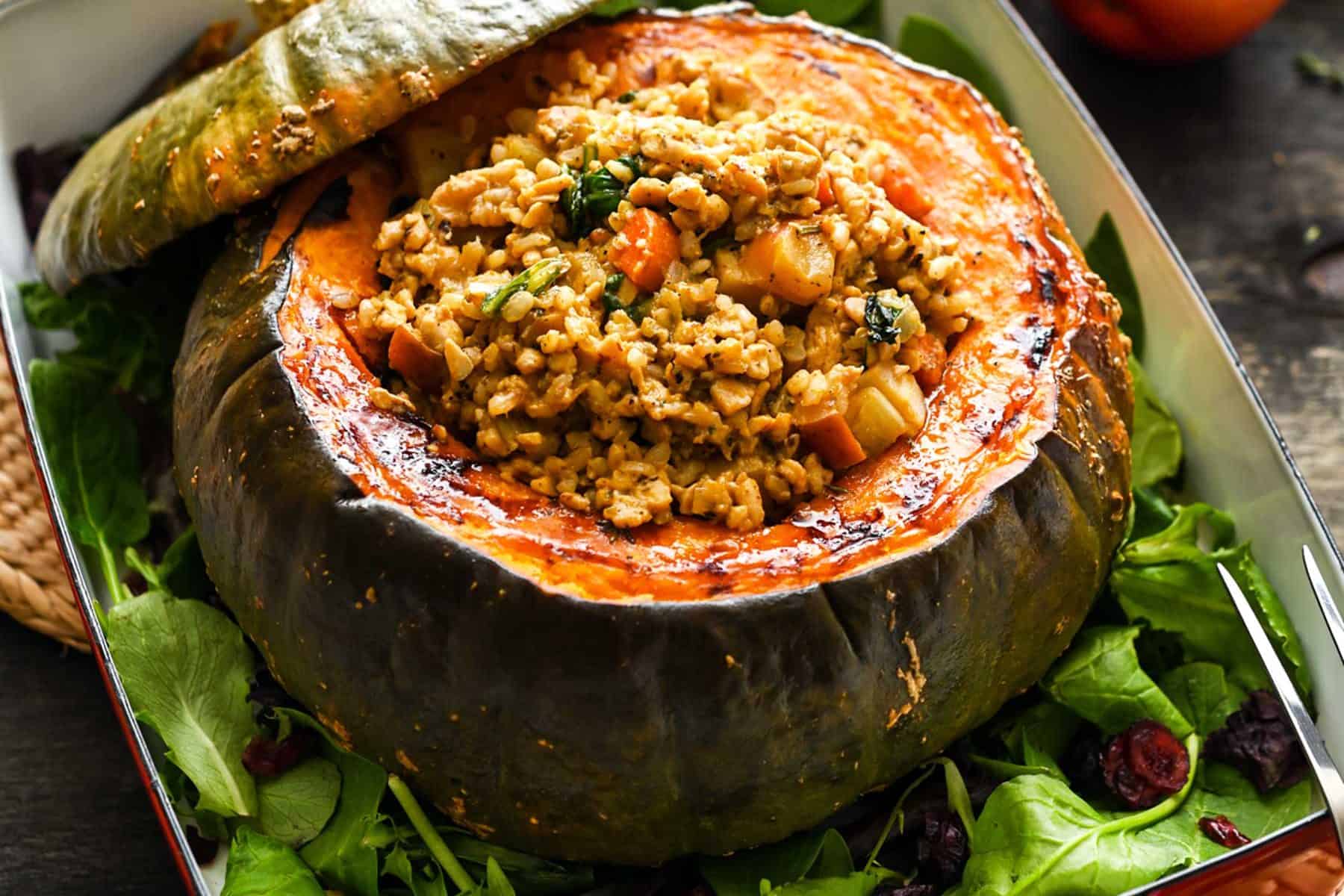 If you need a show piece for your holiday table, I have got you covered! I worked with Earthbound Farm to put together this gorgeous and delicious Stuffed Kabocha Squash Centerpiece that's great for any special fall occasion.
Need a potluck or cookout-friendly dish for this weekend? This sriracha sesame potato salad covers ALL of the bases: easy-to-make, travels well, make-ahead, and damn delicious! I've had this dang recipe as an idea on my recipe to-do… Read More
This recipe for homemade Spinach Pappardelle with Roasted Red Pepper Sauce is intensely flavorful and pretty easy to make! Plus, it's dairy-free and egg-free.